Health ・ Heal ・ Happiness
September 22nd marks the day when we first launched NUET, making today our 3 year anniversary! To celebrate this, we've put together a collection of some of our favorite posts from the past three years. This journey has been both amazing and a lot of hard work, including boring tasks such as fixing a flickering home page, making publishing schedules, not seeing the growth we wish to see and trying to find inspiration, when there doesn't seem to be any left after long school and work days. However, we are two 18 year old girls with a creative mind and a voice we can use to speak up for the things we believe in. NUET has and still is a way for us to do just that. Overall, our main dream is to be a part of the movement that will make this a generation known for its goodness. - Let's protect our mother earth and fight issues that try to lower or voice or lower our self worth. We are creating history everyday - what do we want to be defined by? Let's talk about sensitive issues, like childhood trauma, mental health, body image, art, unhealthy relationships, sustainable living and everything in-between. Health, Heal, Happiness. In this post you can see that we've been able to set some of these dreams free. These are a lot of big words but we want you to know that also the small things, like receiving an all natural recipe to fight a cold, in your inbox when we are sick is so heartwarming, or to see one of the vintage pieces we picked out on a rainy day in Stavanger, now being worn in the Netherlands. Over the course of the past three years we have had the ability to chat with various inspiring people about their work, passions and future goals. We have been featured in a magazine and been interviewed by some beautiful individuals (Links in the about page). And we're getting closer every day towards creating a community built up by people changing the world.
So, before you get to reminisce on some of our old articles we want to say thank you. Thank you for sticking with us and thank you to everyone sharing the raw and unfiltered parts of yourselves. You rock.
Interviews.
This interview with Samantha Cobos is our latest but also one of our favorites. Samantha is a 19 year old designer based in New York City. She is currently attending the Fashion Institute of Technology but already as a 16 year old she became the st Runner Up of Project Runway Junior Season 1. Known for her edgy, yet feminine cargo pants and military inspired bomber jackets, it was certain from the start that she had a unique perspective on fashion. Now she has established her own brand 'XE' and the first collection just went live on the website XE international. The term XE (pronounced as z) is a gender neutral pronoun. The name suits the brand perfectly, as it focuses on crafting unisex clothing. It is a brand "for people who don't believe in gender roles when it comes to fashion". We had such a great time talking to such an innovative and mindful person and we hope it will inspire some of you who want to pursue a creative career path as well or be an interesting piece to read if you would like to know more about the fashion industry and gender neutrality.
This interview holds a special place in our hearts, partly because it was the first interview we ever did. In 2015 we started this website by publishing this very article. Ziggy Alberts is an Australien singer and songwriter that we were lucky enough to interview before one of his concerts in Bergen. Through our conversation we learned about his musical influences, passion for the environment and plans for the future, among other things. It still remains one of our mostly read posts and are one of the most popular interviews with Ziggy Alberts in the world.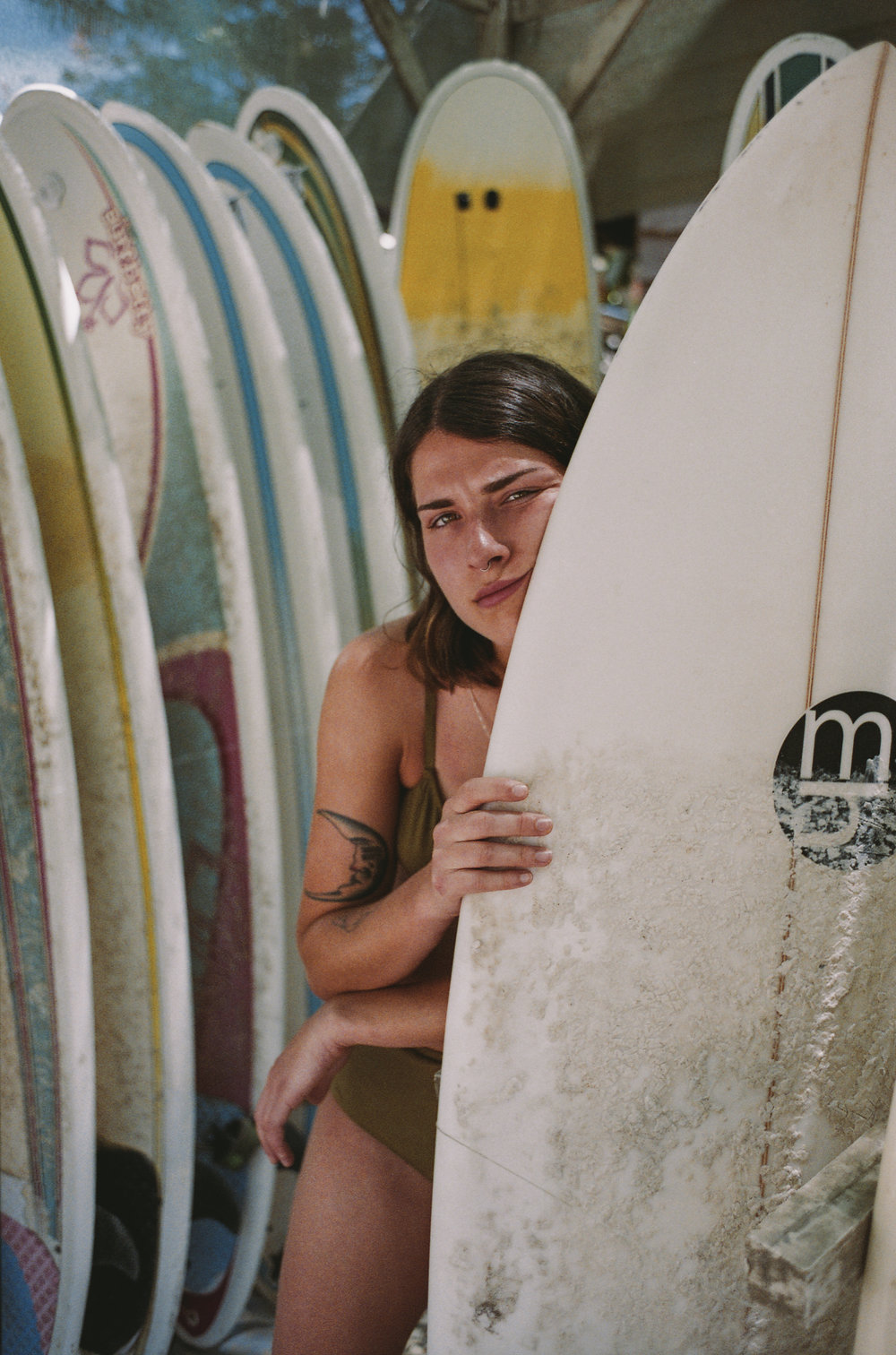 Hollie Fernando is an award winning, London-based portrait photographer. After getting our hands on her newly released book "Pura Vida" we knew we immediately knew we had to do an interview. This lead to a long convo about the series of photographs which the book contains - all from her road trip across Costa Rica. "Pura Vida is a phrase said a lot over there, which in a basic English translation means 'Pure Life'. It's sort of said as a greeting/goodbye but also is a concept of life for them, living it the most relaxed and happy they can."
Sløtface is a Norwegian punk-rock band that started their music career as a band in 2012. Since then they've been touring the US, Australia and Europe. In fact, the day after we did this interview they won their first Spelleman, which is a famous Norwegian music award. This is also one of our all-time favorite articles for a couple of reasons. We spent hours translating the interview from Norwegian to English and all the photos used in this article is shot on 35mm film and shot behind the scenes at one of their last concerts in Stavanger. Meet Halvard, Lasse & Tor-Arne!
Samera Paz is a photographer, visual artist and the Founder of the Young Women's Movement; Girl Power Meetups. She inspirers, motivates and help women from different backgrounds, places and in different stages of life to feel empowered, beautiful and unique. Therefore we decided to ask for an interview with her, to find out more about what Girl Power Meetups are all about and how it all started.
Reclaiming my period with thinx
"Sustainability, self-empowerment, and positive attitude towards menstruation... all blended together to be the ingenious brand of Thinx period underwear." Sarah Schnepf writes about how she has reclaimed her period by changing her period products"
We are so grateful for each piece you've submitted and we are looking forward to everything that will drop by in our inbox in the future.
In this piece 20 year old Tere shares tips on how to overcome negativity.
★ When you find yourself with a negative mindset,
find a solution★
Singer and actress Dianna Lopez is defiantly a style icon. We can't begin to describe how interesting it was to learn more about her background and style evolution. In this article Dianna talks super-crop tops, pushing bouandries and how she found her true style.
" I always felt like the one thing people couldn't control in my life was what I wore, so I made sure to take advantage of that (even if it meant going to the bathroom and switching my shirt when I got to school because my mom didn't know I was wearing her stuff). In the early stages my individual style pushed people away from me and got me made fun of, but I didn't care. I used to always look at my mother's old photos and the way she dressed when she was younger; and her sense of style in the 80's eventually rubbed off on me."
Maintaining a eco friendly life style isn't always easy, especially during the holidays. For instance, December usually brings along busy times, present shopping, family gatherings and a ton of school work. Therefore, we decided to make a list of some easy and simple ways to stay eco friendly during these hectic days.
You'll find ideas for sustainable gift wrapping, ethical gift, fun activities, decorations and plant based dinner ideas.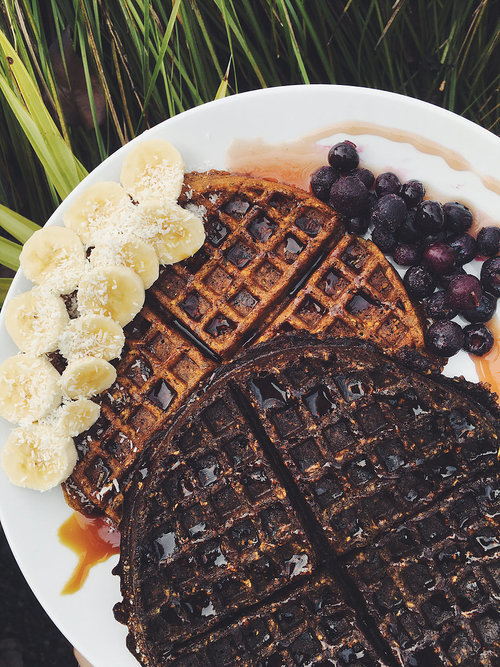 What "vegan" means to me.
Zoe, wrote an article in 2017 about why she quit eating animal based products and how her compassion for everything living started
"It was a wake up call for me to actually do something and start give a damn about the environment around me."
My skin-care routine is something I love to do, to calm down after a weary day. Throughout the years it has gradually become one of my most beloved morning and night-time rituals. As weird as it may sound, it helps me relax and feel more in tune with my body. We don't want our bodies to get addicted to the products we treat it with, which is why this collection is only temporary. Regardless, many of these products are still my favorites, so although I mix it up, I keep coming back to most of these.
Tips to help you to naturally stay healthy and prevent a future cold.
Vegan tattoos and aftercare
★ Vegan inc
★ Are you ready for the commitment?
★ Stick and poke or machine (pros and cons)?
★ Cleansing
★ Keeping the tattoo dry
★ Tattoo ointment
★ Clothing options
This is in many ways a personal article. The past year, Nora has gotten several tattoos and now she shares her personal experiences and tips. If you want to know how to make the process more stable for our mumma earth or would like to know more about tattoos in general - give this post a go!
The article also contains a series of photographs showcasing the tiny works of art Nora has engraved in her skin the last months.
Travel.
M: This photo series is dedicated to all the victims of the strong earthquake that hit Lombok the 6th of August, killing more than 300 people and leaving more than a thousand hospitalized and without homes.
2am looked like an ocean of stars, before hiking up a mountain to see the sun rise over Batur. 6am was a tired body waking up to see the sun replace the moon and the lotusflowers before they closed. A sight so vibrant that it felt like I was looking through a kaleidoscope. 8am was bird chirps and breeze playing with the leaves of the starfruit and mango trees leaning over my balcony. 9am tasted like ginger tea. 10am smelled like incense and frangipanis. It was walks beside Canang Saris, the daily offerings made by Balinese hindus. 11am was adrenaline as I was jumping off cliffs and waterfalls in the middle of the jungle. 12pm sounded like waves breaking and ebbing. I named the place "Drømmeland" (land of dreams) because of its white sand, warm waves, proud mountains and salty wind. 3pm felt like a peaceful blur, as I was dozing off in the midday sun. 5pm was conversations with a taxi driver about the cremation ceremony going on in the city. 7pm was showering under an open sky. 9pm tasted like lime juice and grilled veggies.
M: In 2017 I spent one week in Israel and Palestine, taking in and documenting life in refugee camps, art, coffee, salty water and olive trees. When I first published this photo series I was not able to write about my experiences at first. They impacted me in ways that I could have never imagined and took time to process. I can say for certain that it is a part of my life that I will never forget.
There is now a fourth generation of refugees growing up in these camps that were only meant to be temporal. Now that the U.S has cut their financial support, even more children and unique individuals will be robbed of their futures. Let's not forget about Palestine.
A beautiful submission full of poetic words written by Paul Muhlbach, about the heartbreak he went through after saying goodbye to the guy he had been in love with the past year.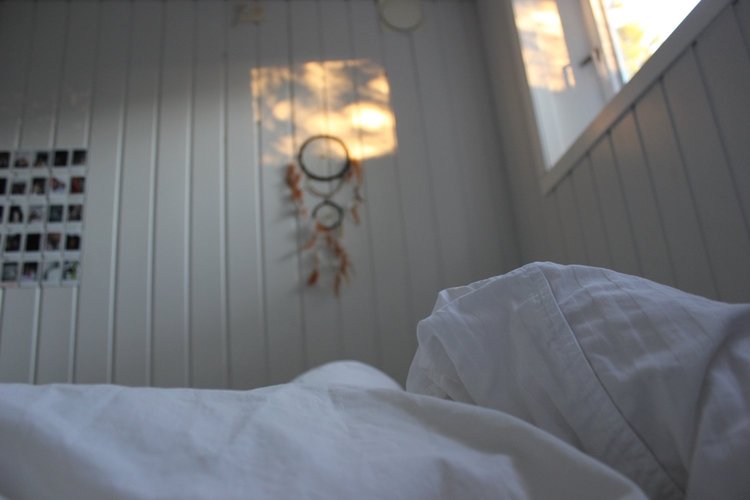 Speaking from experience, we created a list of ways to cope with a spectrum of feelings.
Samera Paz talks about her experience with anxiety and what helped her during those moments. Anxiety is a topic that is often hard to explain, but Samera does a great job at it.
What is intimacy? Is it skin against skin? Tongue against tongue? Heart against heart? Martine tries to define intimacy with the performance art "Collection of lovers" in mind.
Musings.
8 readers share different advice and tips on curiosity, wisdom, stress, frustration, failure, alone-time, anxiety and heartbreak. we We asked you to send in recommendations and advice that you think would benefit other readers in some way. We wanted to capture what NUET is really all about; a community where people can love, learn, feel free and heal together and always be there to support each other. The final collection is the longest Interconnected article we've ever done and is filled with things to keep in mind whether you are feeling blue or uninspired.
A personal piece written by Nora, where she tries to find the right words to describe who she is and what in her life that defines her. Growing up is such an odd thing and two years has already passed by side she wrote these words but they still hold a lot of meaning - a time capsule containing a fraction of the person she used to be. "I often ask myself: Is this really me? Am I the kind of person to wake up early, or seep in late? Am I the kind of person stand for the things I believe in? Is it like me to be happy all the time?"
Meet Luci, Leon, Tuva and Casper. Four people from around the globe talking personal style, the power of fashion and fashion as a form of self expression. The fourth Interconnected is one of our favs. For those who aren't familiar with this term, 'Interconnected' is a column dedicated to indvividuality, as well as the culture shared across borders. Each one is a collaboration with people from around the world, reflecting on the same theme and telling you different stories related to that.
This article is all about personal style.
Art.
What makes you you.
We decided to celebrate last Valentine's day by uploading the a film project we spent months working on. Focusing on individuality, inner beauty and the question "What makes you-you» we put together a video featuring some amazing individuals. Who are they? What makes them unique? What makes their soul sing? Thank you to the amazing people that have contributed to this video - Dianna, Lucy, Reina, Jade, and Synne.
Before you're done reading this article, we would like to thank all of you. All of you who've been with us from the start, those who've been checking up on the site once in a while, and to all of you who've joined the community within the last few days, weeks and months. We are so honoured that each one of you choose to click the links in our bio, search directly on the site and for always being there. Without you, there would be no NUET. We would not have changed name three times in order to get just the right one. One word that could sum up what this site, our lives, and what we are striving for. To live in the now (nuet in Norwegian). To think about who we all are as individuals, who we want to be, and what we have learned from our past. Thank you for giving us input on what you want to see here on the site, for asking questions, and helping us when we have questions ourselves about sustainability, self love and everything to do with life.
Overall, we hope that we'll make a 6 year anniversary article, and know a lot more of you personally. There are a lot of exciting things happening within the next months, and non of it would have been possible without you.
Thank you for sticking with us and making it all worth it. We love you all.
Hugs and kisses,
Nora Marie & Martine